-
Ross Perlow-Hansen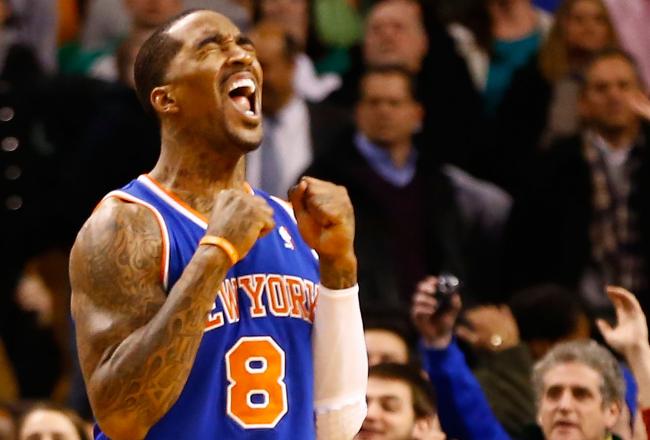 J.R. Smith is trying to get the Knicks back to their winning ways.
The Knicks this year… what to say first, well they exceeded my expectations.

Unfortunately as we know they are crippled by injuries.

It is frustrating but expected because the team is older.

Also, from last year we knew Amar'e Stoudemire was an injury liability.

If the Knicks were healthier this year there would be a greater chance at them winning it all. I just don't see the Knicks doing it this year with teams who are hungry like Oklahoma City Thunder.

The bright spot is that Carmelo Anthony is scoring 27.5 points per game and that J.R. Smith is playing his heart out and shooting almost 17 points per game.

It's not like the Knicks aren't trying. They have been clutch this year at times but at other times you could be scratching your head saying how did they lose to the Toronto Raptors? Also, Coach Mike Woodson has been doing a great job in my opinion.

To his critics I would say that he has owned up to letting the team slip and can't do much with such a greatly injured starting lineup.

Overall, it has been a stable, above .500 year for the Knicks.

You can only look to build on the success of the revamped team. My final thought is that hopefully the Knicks will make the semifinals this year which will help the team's confidence going into next year.

Don't worry Knicks fans, things can only get better from here and who knows, maybe they will do the unpredictable this year and win it all.